Home > News/Articles > October Newsletter 2017


October Newsletter 2017


Posted: October 21st, 2017 @ 9:19am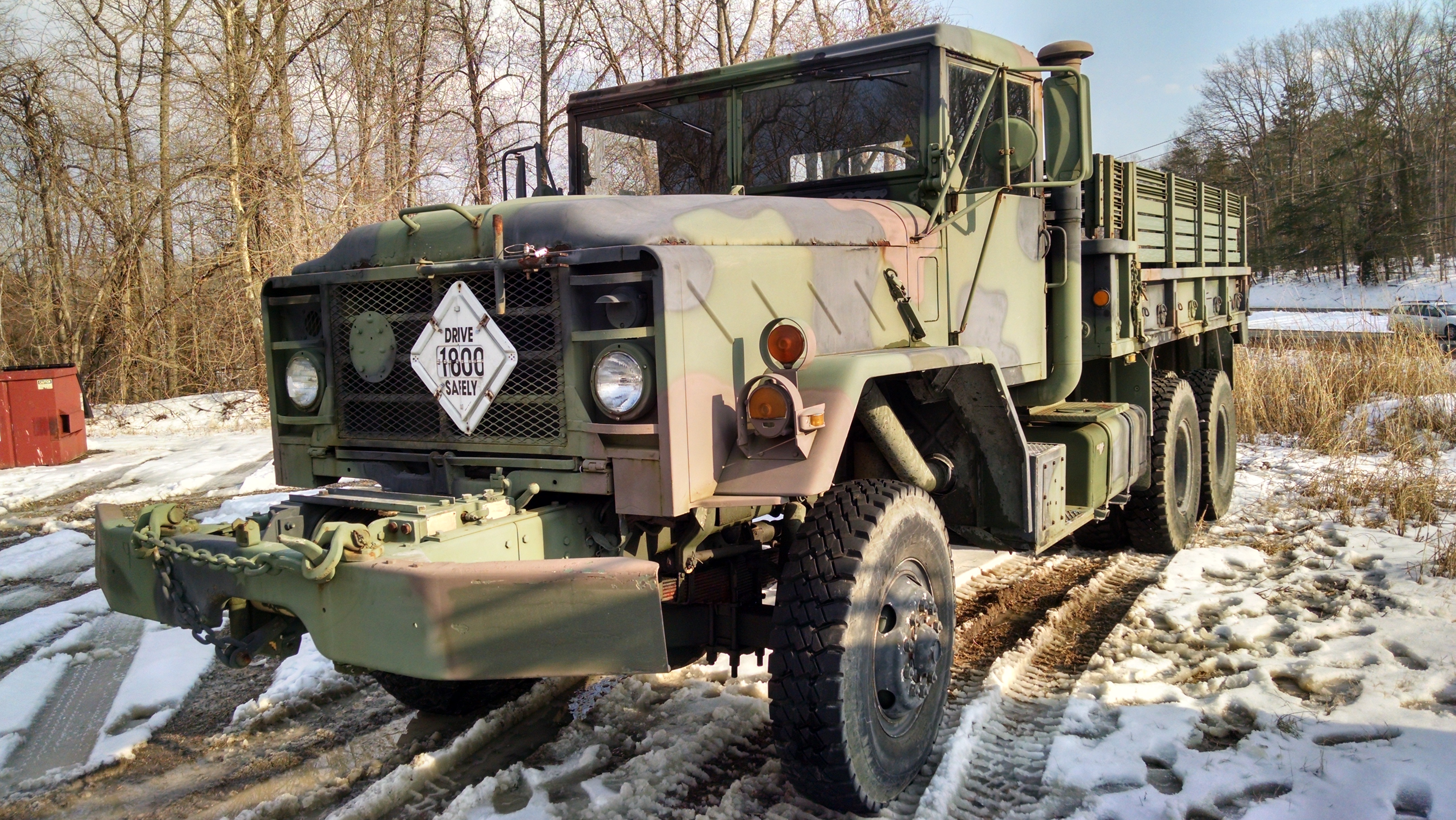 Dear Military Vehicle Enthusiasts:
I know it has been a while since you have heard from me if you have not participated in any of the recent events. We have had the busiest calendar in the history of the VAMVA. I want to thank all of those who came out the Grave's Mountain Lodge hill climb, Blake Sheppard and Rob White and family. This was the debut of Rob White's fine restoration of the Munga Jeep he acquired from Bill Gagnon early in the spring. He completed a frame off restoration in record time and on schedule. I continue to be impressed with this man's ability to do what he says he is going to do. Good job, Rob!
The Labor Day parade in Powhatan brought out Wade McClintock, Steve Grove, Dabney Cowger, and Fritz and Clay Eley. Wade has done a fantastic job of restoring the only Humvee in our organization. We are always glad to see Steve Grove work our events into his busy schedule.
We certainly did miss Fred Behrens this year at the parade, but he and Dabney did a fine job at the 4th of July celebration at Dogwood Dell. Fred supplied the cannons, Wade supplied the gun powder, and Dabney helped put it all together. I have received numerous compliments on their cannon fire with the "1812 Overture" conducted by the Richmond Symphony Orchestra.
This was the first time we attended the Heroes Run and displayed at the Bell Haven Country Club on the Potomac River in Alexandria, VA. The folks at the Country Club treated us like absolute royalty. We displayed Rob White's Munga, Fritz Eley's M-151 and pristine WWII Jeep, Dabney Cowger's M-35, along with my Mule. They fed us lobster and steaks and put us in a fine hotel for the night. The next morning we moved our display to a school which hosted the Heroes Run. Niki White impressed us with her ability to match any competitor in the 5k run with style and class. Way to go, Niki! We are looking forward to this event next year.
This was our 21st display at Field Days of the Past. Hard to believe we have been coming out here for over 20 years. I want to thank all of those who brought their vehicles and helped us bring the M-20. I want to thank John Billeter for bringing his T-34 Russian Tank, James Boykin, Bill Gagnon, Fritz Eley, Stan Sitzman, and Dabney Cowger for all of their help.
A big thanks to Ken Robinson and Mike Elliot for helping us with the Glen Allen Day parade. Mike brought his Coast Guard Jeep for the display. Unfortunately, the date was the same day as the Allen Cors open house and I have not heard from anyone who attended.
On Wednesday, October 4th, the Kiwanis club of Chester, VA hosted a welcome home Vietnam Veterans festival. Fritz brought his Mule and Mike brought his Coast Guard Jeep with Dory. It was a real pleasure to attend an event specifically honoring Vietnam Veterans. There was no area limitation on the veterans honored. If you were a Vietnam veteran, they made you feel special and acknowledged your contributions.
A few of us, Dabney, Fred, and I made it to Knob Creek this year. The weather was beautiful. Perfect flying weather. While the core of this event is machine gun shooting, there is always that distraction of that Vietnam era Huey flying over. To us old Vietnam veterans, the whop, whop sound of the rotor blades and the occasional roar of a mini gun brings the site, sound, and smell of our youth (in Vietnam) back to us. I know a few veterans suffer to this day from that experience. But most of us remember, "We were soldiers once and young." The American Huey 369 Organization in fact, has restored and flew one of the original B-model gunships to Knob Creek this year. It was a real pleasure to stand beside and answer questions about a helicopter I had trained on so many years ago. Of course I also had the opportunity to fly a few lucky individuals in the H-model (803) around the beautiful Kentucky countryside. I want to thank Dabney for keeping me awake on the long drive out and back.
As you can see the VAMVA has had a very busy 2017. Our final event is coming up November 4th. This will be our third annual Trucks and Tanks at VFW Post 10657 and scheduling should allow for a large attendance. John is bringing his T-34 and I encourage those who have attended and brought vehicles to previous events to come out again and support the VAMVA. I know a lot of people receiving this email do not have military vehicles, but we need your help. Frank Blanton, please prepare a scale model display the size of our pool table. Paul Dunnington, please bring that fine M-151. Kevin Frank, get your reenactors and Russians in uniform. Warren Newsome, we need help bolting the gun truck plates up. Frank Tennis, we want to see that diesel power Jeep and the hydraulic system for the guided missile. Fred Behrens, that Brass Maxim machine gun would be a real show stopper. Chuck Canfield, if you could get the American Huey 369 organization to fly a Huey down here, we could supply new members from dawn to dusk willing to join and fly. I know we can count on Barry Conwell to clear the trails and display several fine vehicles. The Boy Scouts and the JROTC have also promised to help.
I would like to have a work day at VFW Post 10657 on Saturday, October 28 to prepare for the Trucks and Tanks event. If you can make it, please call me at 804-241-8182.
Calendar Events
· 3rd Annual Trucks and Tanks at VFW Post 10657: Saturday, November 4: 9 am – 6 pm
o We are going all out this time and it will not conflict with Veteran's Day. I encourage every member to attend and bring a vehicle to display.
· Olde Time Holiday Parade Ashland, VA: Sunday, November 19: 1 pm
· Mechanicsville Christmas Parade: Sunday, December 3