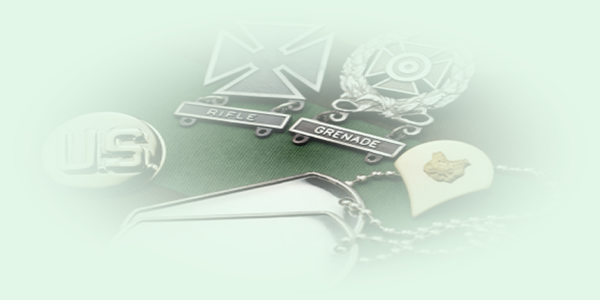 The Virginia Military Vehicle Association proudly honors those who served and died protecting
this country by restoring, displaying and driving antique and current military vehicles We welcome
all who are interested in antique vehicles whether they are military veterans or not.
The club is the proud owner of a 1943 M20 armoured scout car called a greyhound; it features a .50
caliber machine gun ring wth the driver and crew protected by armoured plate.
This vehicle and others were proudly restored by the club members themselves. Most of our members own
several jeeps, trucks and other vehicles, however you do not have to own a vehicle to join and participate.
We Frequently bivouac (campout) and drive these vehicles over the hills and valleys of Virginia.
We show our vehicles in static displays and drive them in parades.
Our vehicles are also available for your party or motion picture production.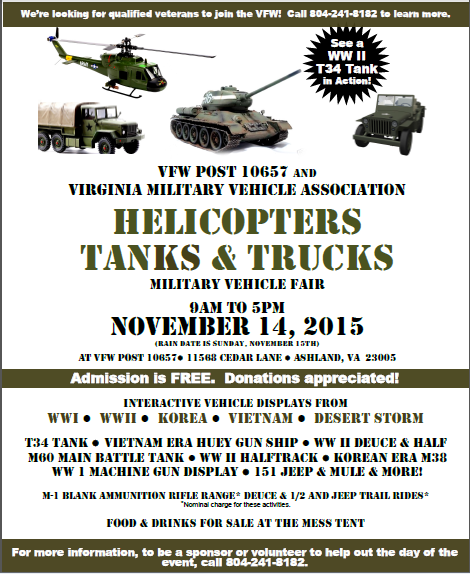 Our Trucks and Tanks event was a great success! Our club would like to thank all who attended and generously donated. This was planned as a one time event. However, we may do it again next spring around Memorial Day or next fall.
We welcome your comments and suggestions! Click on the "Contact Us" tab, fill out the form, and send us your feedback! It will greatly help us when planning the next event.